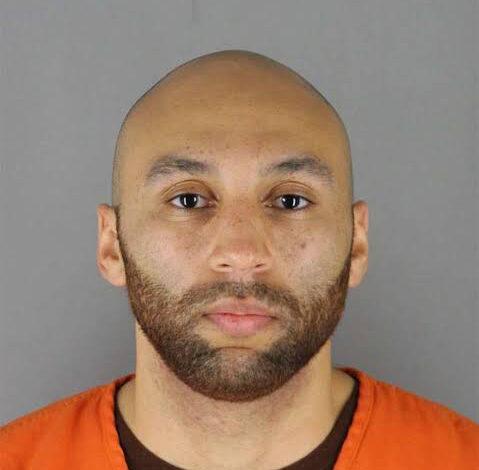 Viral Gist
Trending
Former Minnesota police officer sentenced in the George Floyd case
The George Floyd case against Chauvin was largely built on video footage from a bystander, Darnella Frazier, that showed Chauvin kneeling on Floyd's neck even after Floyd stopped responding. Floyd, a 46-year-old Black man, could be heard repeatedly telling Chauvin, "I can't breathe."
Former Minnesota police officer sentenced in George Floyd case, a man who was killed in May 2020 after a police officer knelt on his neck for more than nine minutes
The former Minneapolis police officer was sentenced to three and a half years in prison on Friday.
J. Alexander Kueng, who pleaded guilty to one count of aiding and abetting homicide in October, appeared in person via video link from a federal prison in Ohio for the sentencing hearing in Hennepin County District Court.
A MUST READ RAMAPHOSA'S TIME IS UP – HE MUST RESIGN,
On May 25, 2020, four Minneapolis police officers were dispatched to a grocery store to arrest Floyd after they determined he had used a false $20 bill to purchase cigarettes.
Senior officer Derek Chauvin killed Floyd by using a knee to pin his neck to the ground while he was being detained.
The prosecution claimed that Chauvin abused his authority and that his actions were a betrayal of his badge. As he received his punishment in court today, Chauvin remained emotionless.
Former Minnesota police officer sentenced in the George Floyd case.
Two other officers, Tou Thao and Kueng assisted Chauvin in restraining Floyd.
Social media videos of the incident helped to mobilize protests against racism and police violence across the country and around the world.
In a state court, Chauvin was found guilty of murder and given a 22-1/2 year prison term.
Additionally, he admitted guilt to related federal counts, and he is now simultaneously serving a 21-year federal term.

In July, the three additional cops received sentences ranging from 2-1/2 to 3-1/2 years in prison after being found guilty in federal court of denying Floyd his civil rights.

According to a Hennepin County District Court official, Kueng's plea deal on the crime involves a term of 3-1/2 years to be served concurrently with his three-year federal sentence.
Share your outstanding story with our editors! Please reach us at info@houseofaproko.com