kidnapper, John Lyon pleads not guilty to a 14-count charge that includes kidnapping, armed robbery, and conspiracy to commit a felony. The charge was brought against them before the Bayelsa State Judiciary Complex in Yenagoa.
In September of this year, Lyon and other suspects were detained on suspicion of participating in a string of kidnappings in the region. Lyon, who formerly worked as a bank cleaner, is accused of being the ringleader of the group.
If convicted, Lyon faces up to life in prison. The other suspects, who have not been identified, face up to 20 years in prison.
The kidnappings took place over a period of several years, and the victims were all young children. The group is accused of demanding ransom payments from the victims' families.
A very interesting must read: MOST INTELLIGENT PEOPLE IN THE HISTORY OF THE WORLD
The defendants were arraigned in court on November 30 and entered a not guilty plea to each of the 14 counts against them.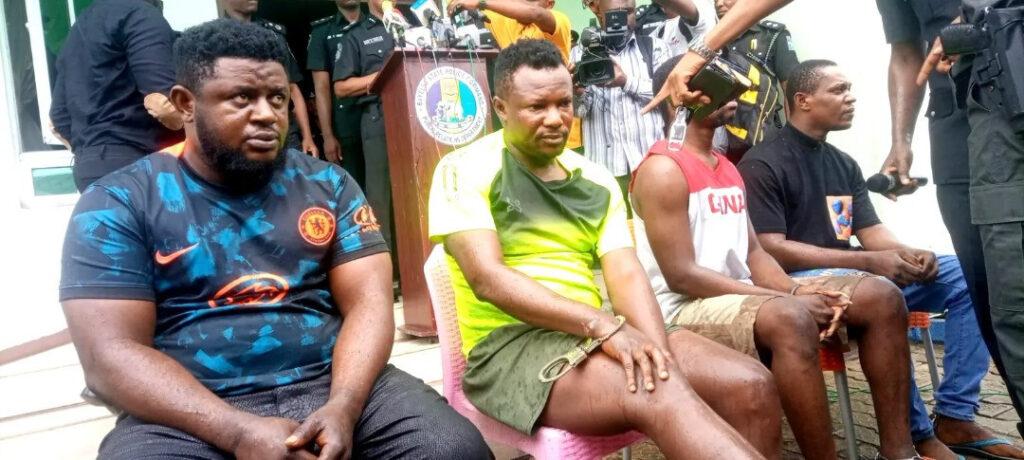 kidnapper, John Lyon pleads not guilty
John Lyon Ike, Emmanuel Charles Angase, and other suspects were charged on four counts of "conspiracy to commit felony pursuant to section 444 sub (a) of the criminal code law, Cap (C) Laws of Bayelsa State, 2006," according to the counts read out by the court clerk.
In addition, they were accused of two counts of armed robbery in violation of Section 329 sub (2) of the Bayelsa State Criminal Code Law, cap 'C,' and eight counts of kidnapping in violation of Section 2 sub (1) of the Kidnapping and Other Offenses Laws of Bayelsa State (2013).
After pleading not guilty to the 14-count charges, the presiding judge, Justice Ineikad Eradiri ordered that they be remanded in prison custody.
WATCH PLACES YOU SHOULD NEVER VISIT IN THIS WORLD
After the judge's pronouncement, the suspects demanded to speak to the press when they were about to be ushered into the waiting police van.
They alleged that they were being threatened in police custody and do not want to return there.
The suspects then refused to enter the police Hilux van, insisting that they be taken to the Yenagoa Prisons as ordered by the presiding judge.
They were, however, forced into the police van by the policemen when their counsel told them that their prison remand order has not yet been signed by the judge.
John Lyon started crying and protesting that his health condition in police custody is deteriorating.
PAY ATTENTION: Share your outstanding story with our editors! Please reach us through info@houseofaproko.com