Viral Gist
Johannesburg drug raid disaster with tragic death of Tanzanian man
Uncovering the Truth Behind a Tragic Drug Raid Death: A Tanzanian Dealer's Story
Johannesburg drug raid disaster with tragic death of Tanzanian man
Drug Raid Gone Wrong: The Tragic Consequences of a Desperate Dealer
Drug Enforcement Efforts vs. Human Life: The Tragic Case of a Tanzanian Dealer in Johannesburg"
Early this morning, SAPS conducted a raid on a building located on Commissioner street in Johannesburg. The target of the operation was a Tanzanian drug dealer who resides in the building and is known to be a major player in the local drug trade.
As the police closed in on him, the dealer panicked and decided to swallow his own drugs in order to hide the evidence. Unfortunately, the drugs proved to be too much for him and he died at the scene.
Other foreign nationals who also reside in the building, blamed the police for the death and accusing them of assaulting and killing the dealer.
Stay connected with us on Instagram – never miss out on important news by following us on your favorite app!
Check out the video below: Eyewitness Speaks on Tv
Did you hear 👂 that Kiazi wewe pic.twitter.com/dMojmrn0gQ

— Ommy4k (@ommy4k) January 17, 2023
They became violent, attacking the police and burning tyres on the street, causing a commotion and disrupting the officers from continuing the raid.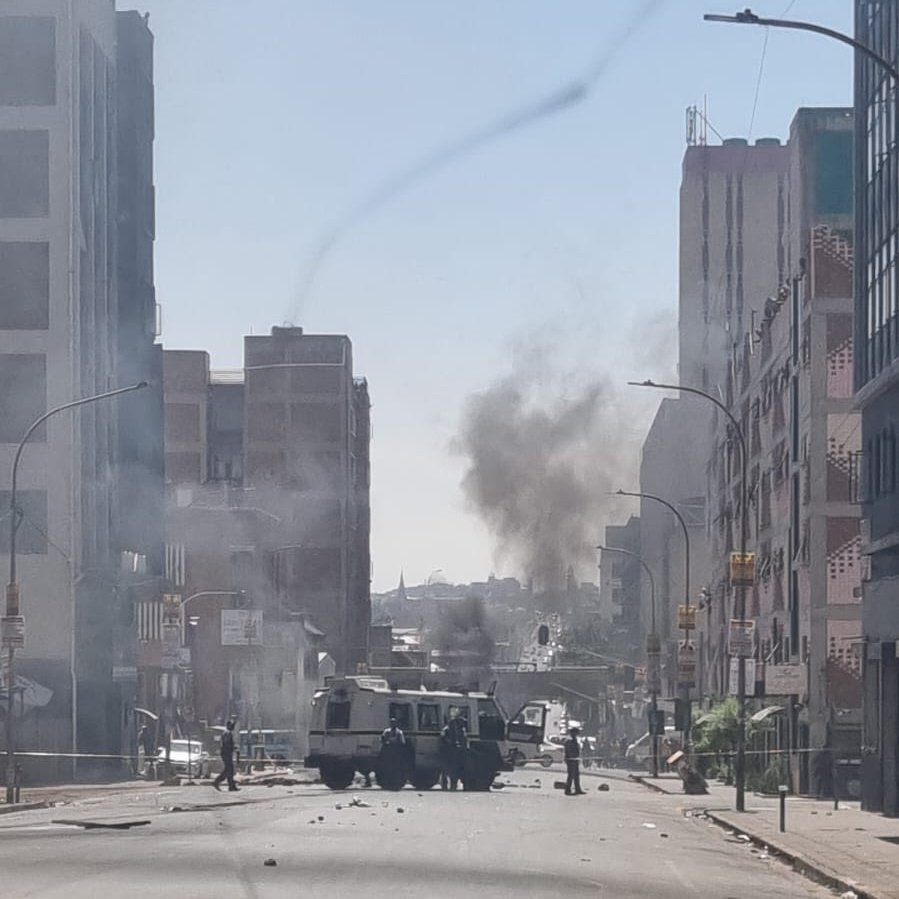 It was later discovered that the dealer actually took his own life in a desperate attempt to evade justice.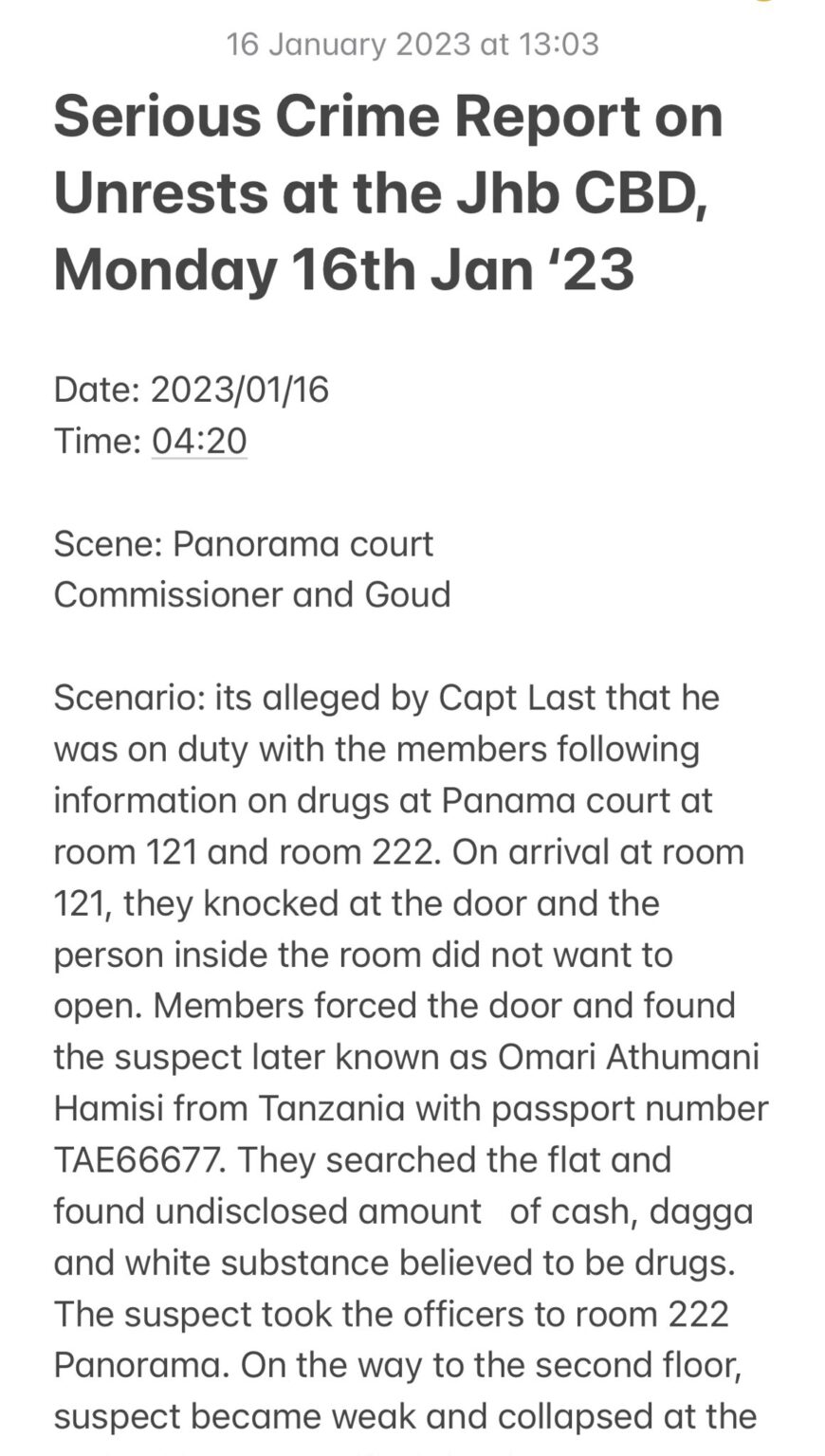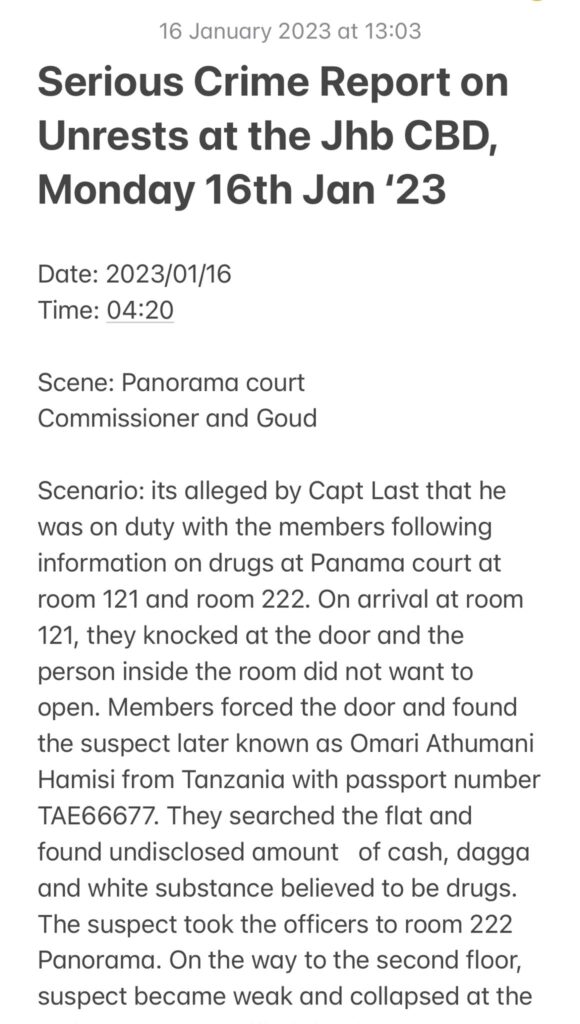 The police were able to make several arrests and seize large quantities of drugs and illegal weapons.
This is a sad reminder of the dangers and sacrifices made by those working to combat the drug trade. It also shows the extent to which drug traffickers will go to evade justice. It is important that thorough investigations and tactics are employed to uncover the truth and bring those responsible to justice.
Single Parenting is the New Pandemic in South Africa.