Viral Gist
South African Man Arrested for Trying to Smuggle Luxury Car Out of the Country
South African Man Apprehended at Zimbabwe Border for Luxury Car Smuggling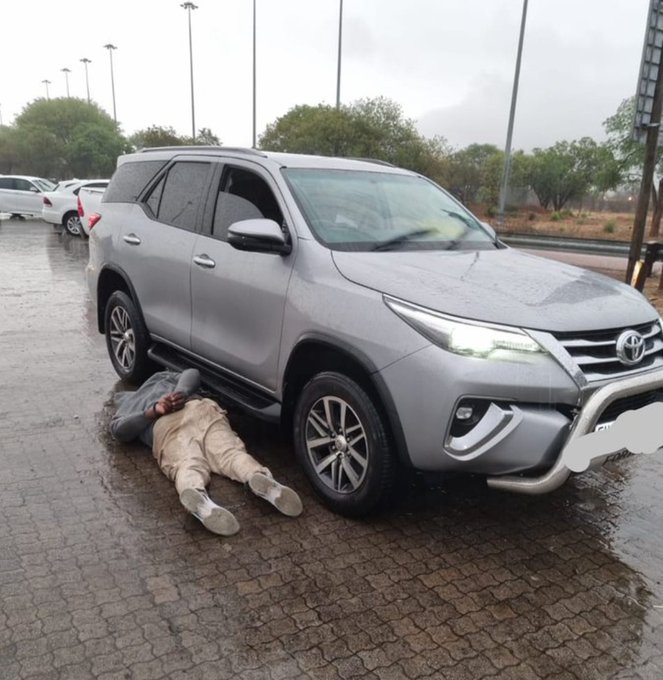 A South African man was arrested on Tuesday after he was caught trying to smuggle a stolen luxury car across the border to Zimbabwe. The car, a Toyota Fortuner valued at around R1.2 million, had been reported stolen in Benoni, Gauteng, the previous night by its owner.
The suspect, who claimed he was taking the car to his brother in Zimbabwe as a gift, was stopped by the police at the Beitbridge border post, which is one of the busiest land crossings in Africa. He could not produce any valid documents for the car and the police discovered that the vehicle identification number (VIN) had been tampered with.
Also Read. Bogus doctor Matthew Lani walks free after charges dropped
The police said they were investigating the possibility of a cross-border car theft syndicate operating in the area, as this was not the first case of its kind. According to the South African Police Service (SAPS), more than 16,000 vehicles were stolen or hijacked in South Africa between April 2022 and March 2023, and many of them were destined for neighboring countries such as Zimbabwe, Mozambique and Botswana.
The SAPS said they were working with their counterparts in the region to combat the cross-border car theft problem, which also involved corruption and bribery among some officials. They urged the public to be vigilant and report any suspicious activities related to car theft or smuggling.